Wow AI is a company that provides high-quality data solutions for AI training at a large scale. With a large number of projects in various fields, Wow AI is offering a lot of jobs for those who have an interest in data labeling. In this article, let's find out why you should choose Wow AI to get data labeling jobs.
The number of data labeling jobs is increasing as AI and machine learning programs expand. According to 
Cognilytica
, the market for AI and machine learning data preparation will rise from $1.5 billion in 2019 to $3.5 billion by 2024.
If you're considering replying to job advertising from businesses, data labeling companies, or even organizations that allow people to do data labeling jobs online, you should be aware that, like data, data labeling jobs come in a variety of shapes and sizes.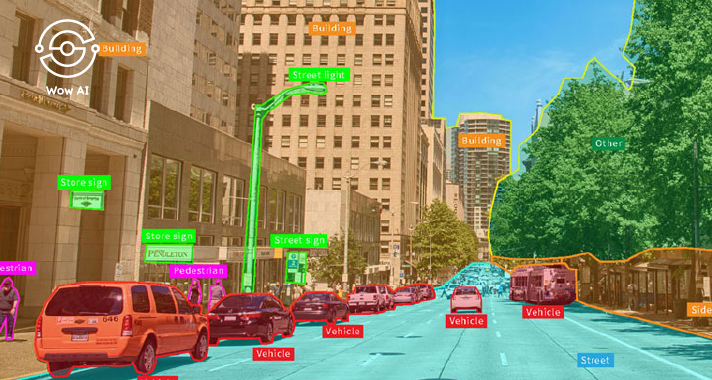 What types do data labeling jobs have?
Image labeling
Annotated images are becoming an important part of machine learning to train computers for recognizing the various types of objects on roads or other places. At this point, data labelers assist computer models in locating and recognizing certain pictures. Data labelers work using a platform that allows them to build bounding boxes around pictures and label them in a way that the model understands. Therefore, companies can improve their computer vision systems.
For example, image labeling and face recognition software can make using social media and cataloging pictures in an online album a lot easier if they are trained with sufficient labeled images.
Audio labeling
Audio labeling or Audio annotation involves classifying components of audio that come from people, animals, the environment, instruments, and so on. Audio annotation, like all other types of annotation (such as image and text annotation), requires manual work and software specialized in the annotation process. 
With audio/speech labeling, the data annotators are given a recording and they need to separate all of the needed sounds and label them. For example, these can be certain keywords or the sound of a specific musical instrument.
Why should you choose Wow AI to get freelancing data labeling jobs?
There are a large number of companies in the field offering data labeling jobs and the market is always in high demand for data labelers. Many freelancers are choosing and having good feedback about 
Wow AI
 after their working time with us for a large number of projects in data labeling. Here're three main reasons why Wow AI is a good place for freelancers in data labeling.
A wide range of projects in various fields
As a global company, Wow AI has experience of working with various partners around the world in a wide range of fields such as Healthcare, Transportation, Banking Finance, E-commerce and Government. Therefore, there are a large number of opportunities for freelancers not only to join but also to learn in specific fields as data labelers, especially those who want to see the changes of Artificial Intelligence and Machine Learning in some fields, which are significantly rising. 
Lastly, when the projects are finished, Wow AI team can invite and promote other projects that need freelancers for you if you want to continue to work with us.
Dedicated team
When joining projects of Wow AI as data labelers, you will work with the project management team who are supportive, dedicated to assisting freelancers from answering questions, giving instructions and guidelines, checking the quality and supporting in case of urgency. This is one of the most outstanding points that make Wow AI valuable among our freelancers.
Fast payment process
As a freelancer working with Wow AI, when you have submitted the tasks and they have been approved by the project management team, the payment process would follow right after that following the previous agreements among sides. This is important if you are in need of payment and work on a lot of projects at the same time to reduce the time of tracking and pushing.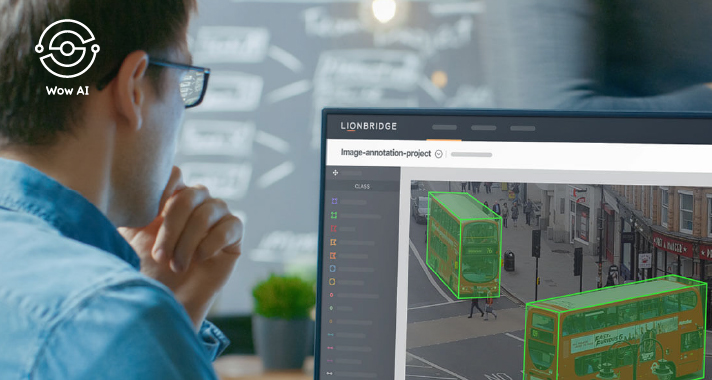 Who should join the data labeling project of Wow AI?
Being a freelancer in data labeling, you won't have to go out of your way to do it. Also, you will likely not object if the produced data sets will help your own work in the future. In other words, this initiative can be carried out fairly easily. This is suitable for those who:
Work at home to take care of their families
Cannot afford to go out for work daily
Live in rural areas where there are not many full-time jobs 
Have disabilities and difficulties moving around
Want to earn extra income during their free time
Also, one chooses a freelance job in data labeling not only to earn money but also real experience. For example, students who study medicine can do the labeling job, earn their credits, and full-time doctors can use this data to run their operations assisted by AI. And when the time comes for these students to become doctors themselves, they will have a new generation of trainees to provide newly labeled data..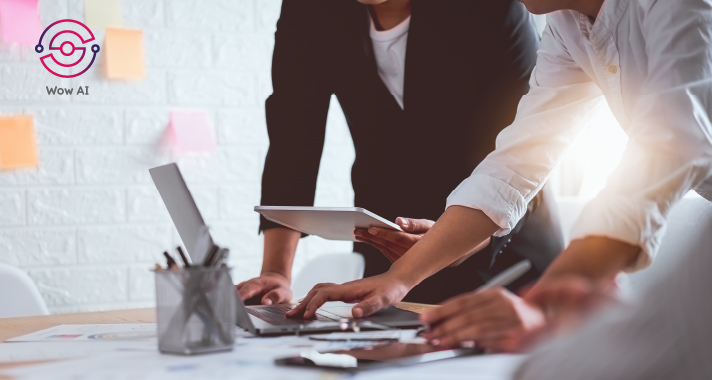 Interested in taking data labeling jobs as a freelancer? Join Wow AI talents pool! 
We hope that you have learned more about data labeling jobs and why you should choose Wow AI to get jobs. Also, you can apply for a large number of 
freelance jobs in AI data projects
 at Wow AI based on your abilities and interests to earn more income, create great relationships, and expand your knowledge in data labeling here.
Wow AI wants to make the process of finding crowdsourcing jobs simple for you. We have different types of crowdsourcing projects with clear and easy requirements that anyone can join. Nothing fancy. 
Wow AI is also a member company of Waw Asia Corporation -  which connects job seekers with remote-working culture companies around the world. Besides offering crowdsourcing jobs in AI/ML, the corporation also offers a wide range of remote jobs for freelancers in various fields such as IT, Marketing, Sales, HR, Finance, Accounting, Project Management, Online Teaching, etc.
Join Wow AI's crowd pool. You can find interesting projects that suit your profile and earn extra income!