Crowdsourcing jobs are becoming much more popular in companies specializing in Artificial Intelligence and Machine Learning like Wow AI. As a company providing high-quality data solutions for AI training at a large scale,
Wow AI
is actively offering many freelance jobs in audio collection projects. In this article, let's find out the reasons why you should choose Wow AI for freelance jobs in audio recording.
AI and machine learning jobs have jumped by almost 75% over the past four years and are poised to keep growing, along with the rise of crowdsourcing jobs in this field. 
This means more companies in this fast-growing industry will require a large number of freelancers to join their projects. This creates more chances for people coming from anywhere in the world.
What is Wow AI?
Wow AI LLC
is a trusted partner that provides high-quality data solutions for AI training at a large scale. Wow AI LLC is a part of Waw Asia Corp, a company in the HR tech industry, providing remote/freelance/online/ part-time jobs for people in all countries around the world.
Thanks to our unique way of crowd management, all of our contributors get answers instantly while working on projects. Therefore, we always aim to deliver the highest quality AI/ML training datasets.
Wow AI has a continuously increasing number of resources in the world, which is our valuable asset to contribute to the AI data training projects at a global and large scale.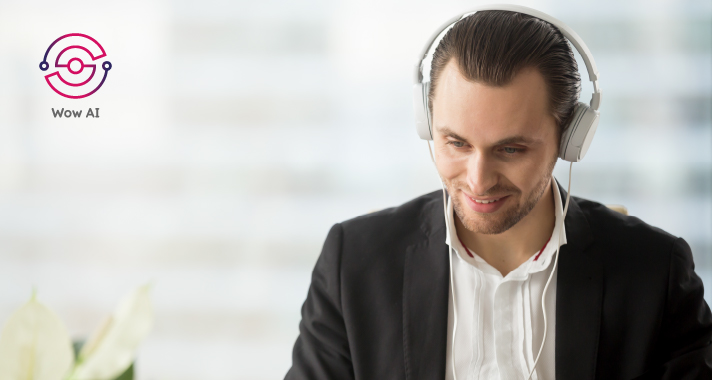 Who should join the audio collection project of Wow AI?
Being a freelancer in an audio collection project, you won't have to go out of your way to do it. This means your jobs can be carried out fairly easily right at home or in space. Therefore, this is suitable for those who:
To care for their family, they work from home.
Can't afford to go to work every day
Live in a remote location with few full-time works
Have mobility issues and would like to supplement their income during their spare time
Also, one chooses a freelance job in an audio collection project not only to earn money but also to have more choices to schedule time, arrange other events with their friends and family. Besides, you do not need to go out or travel far for work or rent in other places if you do this job, which could save your time, money, and effort. 
You earn a competitive wage and have no established working hours or timetables. You will be able to plan your hours to meet your lifestyle and work around the needs of your profession and family. You have complete control over when and how much you want to work.
Why should you choose Wow AI to get audio collection jobs?
There have been a large number of companies around the world offering freelance jobs in audio collection projects. Among those,
Wow AI
is confident to say that we are having a large number of excellent reviews from our freelancers across the globe is not only audio collection projects but also others in data labeling or transcription at our
crowd pool
. According to our freelancer's review, there are three main reasons why they choose to work with us and express their willingness to work with us in the next projects.
Wow AI offers many crowdsourcing jobs in various fields
Wow AI
has worked with a variety of partners throughout the world in a variety of industries, including healthcare, transportation, banking and finance, e-commerce, and government, etc. As a result, there are several chances for freelancers to not only join but also to study in certain industries, particularly for those interested in seeing how Artificial Intelligence and Machine Learning are changing some fields, which are rapidly increasing.
As a start-up with a fast-growing level, we are expanding to different projects and fields so we are actively looking for freelancers to join us.
Finally, once the projects are completed, the Wow AI team might invite and promote you to additional projects that require freelancers if you like to continue working with us.
Wow AI has a supportive team with a productive working process 
When you join Wow AI projects, you will work with a project management staff that is helpful and devoted to aiding freelancers with everything from answering questions, offering instructions and guidelines, assessing quality, and providing support in an emergency.
This is one of the most notable features that make freelancers choose to work with us.
Wow AI provides fast payment cycle for freelancers
When you submit assignments to Wow AI as a freelancer and they are authorized by the project management team, the payment procedure will begin immediately based on the existing agreements between the parties. 
This is critical if you require payment and are working on many projects at the same time to decrease the time spent tracking and pushing.
How to join audio collection projects of Wow AI as freelancers
Successful contributors are intelligent, inquisitive, and love conducting internet research. Many projects may require you to complete an exam to ensure that you understand the criteria, so if you are a self-motivated, organized person, you will perform well.
More specifically, in audio collection projects, you need to have good WIFI, good English skills, and devices to record audio. In this freelancing job, you do not need to do the test at Wow AI.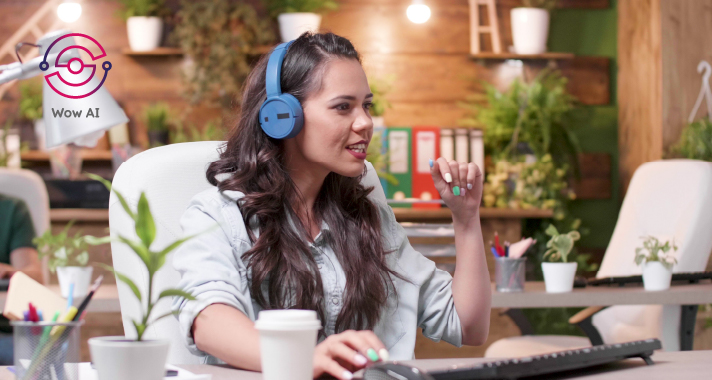 Interested in taking audio collection jobs as a freelancer? Join Wow AI talents pool! 
We hope that we have shown clear reasons why you should choose Wow AI to get audio collection jobs as freelancers. Also, you can apply for a large number of freelance jobs in AI data projects at Wow AI to gain income, experiences, free time for yourself, friends, and family.
Wow AI is also a member company of Waw Asia Corporation - which provides the latest remote jobs in various fields from global companies in any region of the world. Besides offering crowdsourcing jobs in AI/ML, the corporation also offers a wide range of remote jobs for freelancers in various fields such as IT, Marketing, Sales, HR, Finance, Accounting, Project Management, Online Teaching, etc.
Apply for an audio collection freelancer job at our crowpool today to get the most attractive benefits from Wow AI.