Transcription work is becoming one of the most often outsourced jobs nowadays when many companies are offering online or crowdsourcing jobs for people from any country. Joining the transcription job market from home gives us more time, extra income, and gain experience in the field. In this article, let's find out the ultimate guide to finding transcription jobs.
What is a transcription job?
Transcribing is the process of listening to recorded audio (or video) and transcribing exactly what you hear. The audio files can range from focus groups for market research to interviews, meetings, phone conversations, and zoom calls, among other things.
There are several types of transcribing employment, including general, market research, medical, or legal transcription. This type of job usually does not need any prior experience. However, some companies in the field of Artificial Intelligence and Machine learning in specific projects like
Wow AI
might require freelancers to complete a test to verify that you might match their standards.
Experience or expertise might be required for more specialized fields of transcribing, such as medical or legal transcription.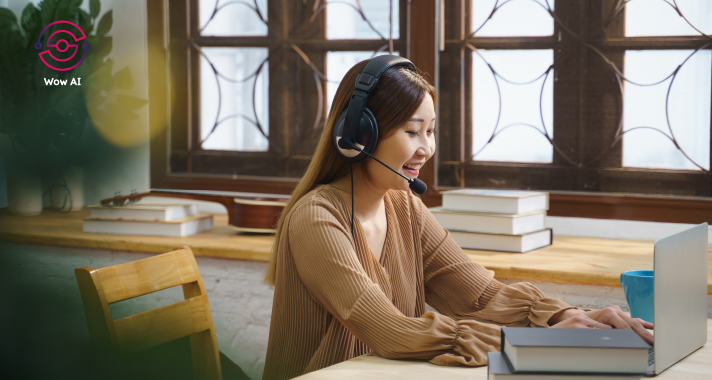 What does a transcriptionist do?
Because most transcribed materials are now digital, most transcriptionists can work from anywhere. You may quickly receive audio recordings via email and return transcribed files using the same platform. 
The job description will depend on companies and job positions, but overall the specific tasks are:
Completing transcriptions on schedule and checking drafts for spelling, grammatical, and formatting problems, as well as other discrepancies
Following all confidentiality requirements and treating sensitive information with care.
When there are problems, communicating efficiently is essential.
Submitting completed drafts and making any necessary corrections based on comments
Regularly typing workouts will keep your typing abilities sharp.
A transcriptionist can work online and part-time as a trade-off, which is ideal for a freelancer who lacks the necessary abilities or wants to alter the sort of work they've been doing.
What skills do transcriptionists need?
Typing ability
To fulfill deadlines or write transcriptions on short notice, you'll need a rapid typing speed. The transcriptionist is usually paid by the word. 
So the faster you type, the more money you may make. When deciding which candidate is the greatest match for the job, employers frequently check for a specified typing speed.
Typing accuracy
You must be able to maintain a high degree of accuracy in what you transcribe, regardless of the business in which you operate. Accuracy is especially important for medical transcriptionists because the transcribed files contain the patient's diagnostic information. 
Furthermore, ensuring precision is crucial for legal transcriptionists, since even a tiny inaccuracy might cause the case to be misled.
You should have great grammar and spelling abilities, as well as a strong understanding of punctuation. It's also a good idea to review your work for sentence structure, punctuation, and spelling with a professional writing editor tool.
Listening skills
For transcriptionists, active listening is essential because you need to understand dialogue despite the background noise of soft audio. You may also be required to listen to recordings of individuals from various regions. 
As a result, you should be able to recognize ethnic accents and make educated estimates when the audio is difficult to interpret.
Technology skills
Working with computers rather than people is required for transcription. For some, it may be difficult, while for others, it may be an excellent career decision. 
Time management
Transcriptionists may be required to work under tight deadlines while still performing other tasks. They should be able to handle work under pressure and meet tight deadlines while maintaining accuracy. 
They can do the task on time if they do not delay, adopt a realistic attitude, and work during their most active hours of the day, as this activity demands a lot of concentration.
Salary for transcriptionist
The pay for transcriptionists varies depending on the project and company, as well as the applicants' credentials. However, it appears that the typical hourly wage is around $10 - 20 /hour.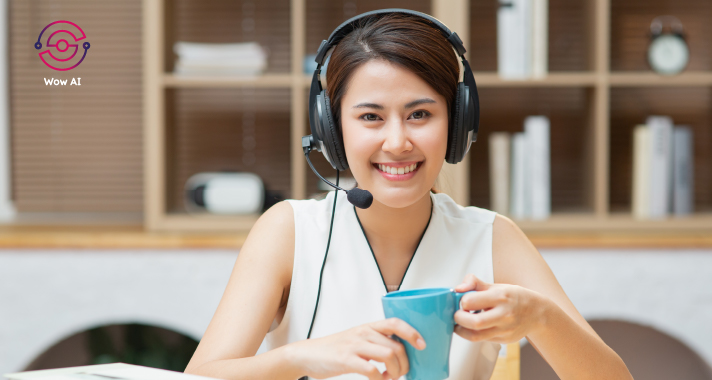 How to get started in the transcription job field?
All you'll need is a laptop or PC, high-speed internet, and a good pair of noise-canceling headphones, as well as plenty of enthusiasm. Many people like to utilize a foot pedal as well.
There are a few transcribing certificate programs that can help with recruiting, but they aren't required.
If you believe a transcribing job is for you and you're ready to get your hands dirty, you may apply to be a freelancer in various crowdsourcing companies like Wow AI. Check our crowdpool
here
.
Following that, you will be individually examined, tested, and guided to verify that you have the requisite abilities to join the projects.
To find jobs as experienced professionals, you can search on some job sites such as
Indeed
,
Waw Asia
, or
LinkedIn
.
Join Wow AI's transcription projects today with attractive benefits
With a dedicated team of project management professionals, a wide range of increasing projects, and a fast payment process, Wow AI would definitely be an ideal choice for you. We welcome freelancers coming from any country, culture, and region. If you are interested in joining us, do not hesitate to fill in the form in our
crowdpool
and we will contact you as soon as possible.
Besides,
Wow AI
is part of Waw Asia corporation. if you are looking for
remote/freelance.online/part-time jobs
in different positions and fields such as Marketing, Sales, HR, Finance, Accounting, Project Management, you can apply at Waw Asia. You can apply easily with expert support from the team.