Want to confidently take up a crowdsourcing interview? We got your back. Read this article to find out types and rules about crowdsourcing interviews.  
Not  many crowdsourcing projects are widely advertised. But when they do, it attracts the interest of a lot of people.
They want to be a part of  those projects. We believe you are one of them, looking for a new crowdsourcing project. Before jumping right in, you got to know what to expect and the rules of crowdsourcing.
This article will give you an outline on how a crowdsourcing interview questionnaire looks like.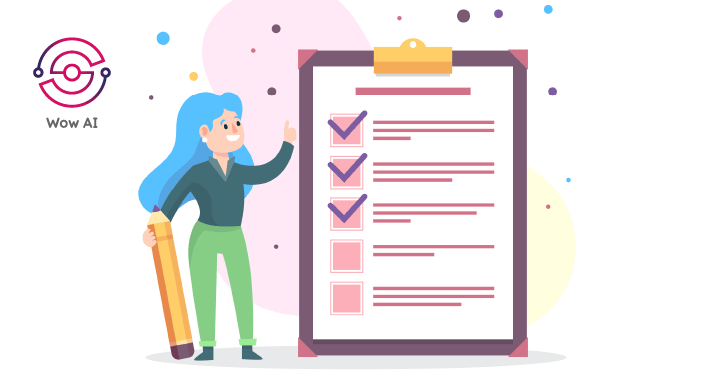 How Does A Crowdsourcing Questionnaire Look Like
The niche decides the questionnaire but still there's similarities. Most crowdsourcing question patterns have the common questions:
Basic info about you. This does not include any confidential information like your social security number, your bank details, tax slips, or details of your assets and liabilities.
A walkthrough of the purpose of this crowdsourcing. 
A preliminary assessment of your eligibility.
The key questions regarding the field.
The secondary questions that focus on the niche of your interest.
There could be more than this depending upon the company's background. Take
NASA's crowdsourced app
for example. This required the valuable inputs from over 20,000 developers, a great example of how technical crowdsourcing questions can be.
A general crowdsourcing rule is to keep the participant's details anonymous. If you find questions that expect you to give out confidential information, feel free to withdraw.
What Rules That Crowdsourcing Questionnaires Follow?
Most crowdsourcing interviews follow a protocol. Whether it's for a few minutes or a couple of hours, the interview will follow a blueprint. We have mapped them out and here are things that every crowdsourcing interview follow:
1. Kindles interest in you
Any company that wants to go for crowdsourcing will need more opinions. In this case, anyone outside their industry must show interest. Keeping the questionnaire interesting is an unsaid crowdsourcing rule. 
You might be a dentist but saw this new crowdsourcing interview. It's from a telecommunications company. You aren't directly related to it in any way.
But you like it. That is what the team does: make the common man interested so they can get valuable information. This will solve the company's internal issue or even spark a revolutionary new idea. 
2. Never boring
Think of starting a conversation with a stranger. It will be hard and sometimes they will walk away because they found you boring.
The team will frame the questions in such a way it makes you think. It isn't too technical but is at the right spot where anyone will drop an answer.
The crowdsourcing interview questions aren't too direct to easily answer. They aren't too complex to avoid at first sight. They will motivate you to answer so that you feel your answer could bring a new change. 
If you enroll in a crowdsourcing interview through Wow AI, we offer
valuable resources
. These come in handy when you take up the questionnaire.
Pre-conditioned and tested
Did you think that you are the first one ever to take up this questionnaire?
Think again. 
Thousands of ordinary people just like you will be part of this crowdsourcing interview and this isn't the real part. Even before launching this crowdsourcing interview challenge, experts from the field would test it.
They want to figure out the need to go for crowdsourcing. Are they missing an internal issue? Are they looking for new ideas to tackle the stagnant marketing campaign? Or are they looking for random ideas to capitalize on? 
Interested To Take Up Crowdsourcing Interview Questions? Check Out Wow AI's New Projects
By now, we hope you got an idea of how a crowdsourcing interview would look like. Like we said, anyone can join a crowdsourcing project and participate.
Wow AI wants to make the process of finding crowdsourcing jobs simple for you. We handpicked different types of crowdsourcing projects with questions that anyone can answer. Nothing fancy.