With the increase in mobile devices, machines, and applications across a wide range of fields, the more requirements for mobile and online experiences increase, the more important the role of audio recording is. This creates more chances for people to apply for audio recording jobs. In this article, let's find out with Wow AI about how to join audio collection projects as a contributor.
Controlling your smartphone without touching it is now possible using your voice. Sentences like, "Hey, Siri, what's today's weather going to be?" or "OK, Google, navigate to my house" are common requests that your smartphone can easily process thanks to speech recognition. 
Let's find out how you can not only easily earn money with audio recording jobs, but also where to find good jobs in audio collection if you are a freelancer.
Audio as valuable training data
Audio can be applied in many situations such as virtual assistant, chatbot, video making, service assistant, and so on. A virtual assistant is an outstanding example. More specifically, virtual assistant training is only feasible if you have the necessary data to learn algorithms using speech recognition and natural language processing. The finest examples of virtual assistants include Alexa, Siri, and Google Assistant, which answer inquiries from people all around the world. 
Apart from answering typical queries, if virtual assistant devices are properly educated, they may create and send an email, open programs or apps on your laptop or tablet, and much more. To accomplish such activities effectively and make your life simpler in terms of executing day-to-day chores smoothly, you'll need the right type and quantity of training data sets.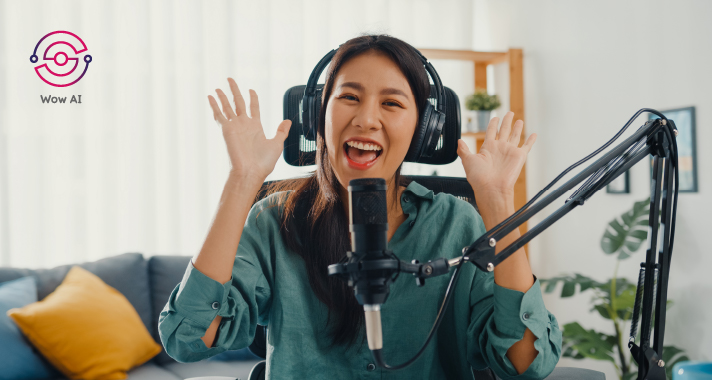 What does an audio recorder do?
An outstanding example is in a speech project, freelancers will read the scripts following the instructions and guidelines from the project management team. 
Besides having enough tools such as good Wifi connection, smartphones, laptops, freelancers working in the audio recording field should have some following skills:
Tech-savvy: Working with computers rather than people is required while recording audio. For some, it may be difficult, while for others, it may be an excellent career decision. An audio contributor can work online and part-time as a trade-off, which is a great choice for a freelancer who doesn't have adequate skills or wants to change the sort of work they've been doing. Besides, you have to spend time reading and understanding the instructions carefully and mind your voice and scripts to make sure the quality is good and the information is correct.
Attention to detail: Inaccurate voice or noise can have an effect on the overall procedure. But if you make enough of these little errors, the model's training may be endangered.
Equipment Maintenance: You might not ignore it, but sometimes when in urgent situations, the thing that your phone's sound is not good might not affect your working process. Therefore, always make sure the sound functions and others are working properly to assist your tasks in audio recording.
Salary for audio recorder
The pay for the audio recorder will depend on the project and company, as well as tasks. However, it appears that the typical wage is between $7 - $10/audio.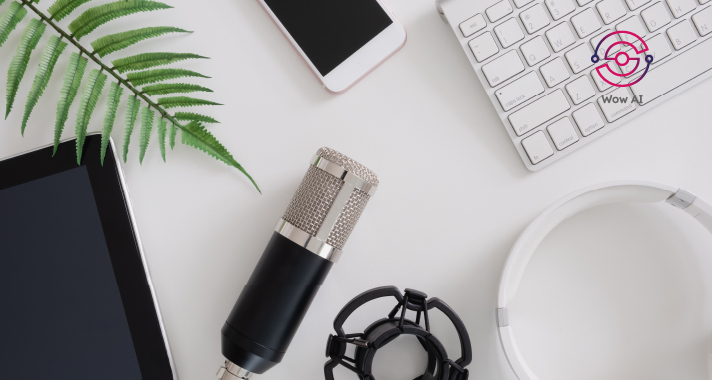 How to find freelance jobs in audio recording?
For those who are new to the fields, the best way to get started is to look for companies that specialize in Artificial Intelligence and Machine Learning and are actively offering crowdsourcing jobs, such as Wow AI, which has a variety of projects that require audio recording freelancers.
Anyone with a wifi connection, cellphones, or computers, and a decent command of the English language can participate in these initiatives. The particular criteria for audio recording freelancers will vary for every project, but the procedure is straightforward. After that, you'll fill out a recruiting form and apply for your CV.
If you pass, the company will send you the contract, rule, and payment methods accordingly. You will work with the team to receive tasks and deadlines with specific instructions. Once you submit and your tasks are approved, you will then receive the payments based on previous agreements. The period of receiving the payments will depend on different projects and companies.
Interested In Taking Up Audio Collection Jobs? Check Out Wow AI's New Projects
By now, we hope you got an idea of how to find freelance jobs in audio collection projects. Anyone can join freelance jobs in the audio collection, as the requirements will depend on the specific features of the projects.
If you are looking for a freelancer job in audio recording to gain extra income, work from home and get flexible hours, Wow AI can be an ideal choice for you. We are actively hiring freelancers doing the audio recording jobs in a wide range of projects. The requirements for the jobs are easy and anyone can join our projects with fundamental English, laptop, wifi connection, and smartphones.
Wow AI is also a member company of Waw Asia Corporation -  which connects job seekers with remote-working culture companies around the world. Therefore, besides AI/ML jobs, you can look for a wide range of remote jobs for freelancers or full-time employees in many fields such as IT, Marketing, Sales, HR, Finance, Accounting, Project Management, Online Teaching, etc.