The financial services sector represents 20-25% of the global economy and its growth is essential for the future prosperity of families, businesses, and nations. Without ai in finance, it becomes difficult for Banks to be highly efficient and secure, especially amid cybercrime and growing user demands. 
Artificial intelligence in banking is not a fad feat that will come and go without leaving a lasting impression on the business world. Instead, AI is here to stay and will be responsible for real change in the banking industry. In fact, McKinsey reported that AI could deliver $1 trillion of additional value to the banking industry each year.
 Let's find out in this blog:
Benefits of AI in the Banking Industry
Application Areas of AI in the Banking Industry
Listen to the experts on using AI in Banking at the Worldwide AI Webinar
Benefits of AI in the Banking Industry
Throughout the past decade of technological disruption, banks have extended the scope of their services by involving IT, retail, and telecom partners, and providing services like e-banking, digital transactions, mobile banking, wallets, and so on. However, booming verticals such as investments, lending, and digital payments are witnessing competition from FinTech startups, digital currencies, and other players.
The major drawback of the current e-banking system is the lack of
data privacy
. Coupled with operational inefficiency, this leads to customer dissatisfaction. Since banks, at their core, thrive on a massive amount of data and perform repetitive tasks based on it, AI offers the ideal solution for generating sector-wide change. According to a research report by Business Insider Intelligence, the aggregate potential cost savings for banks from AI-based applications is estimated to be $447 billion by 2023.
Here's how artificial intelligence will change the banking industry:
Front Office — by enabling conversational banking with the help of chatbots
Middle Office — by implementing a bulletproof fraud detection and prevention system
Back Office — by introducing software to efficiently analyze and manage transactions, customers, and other data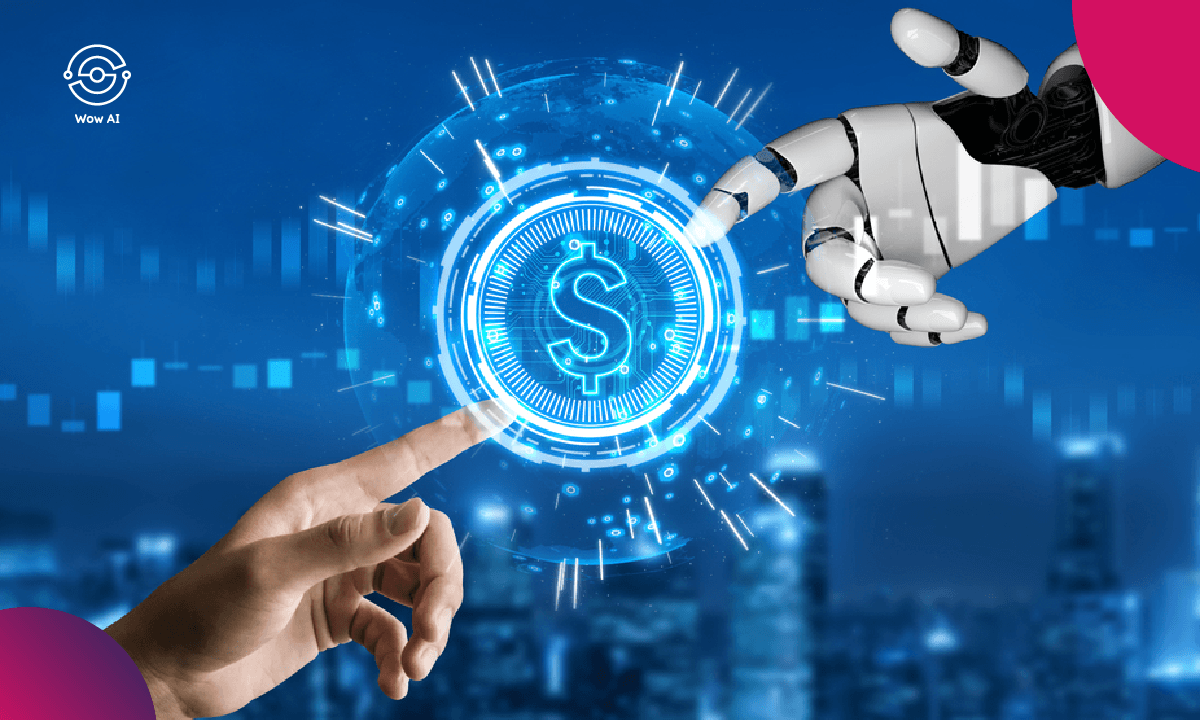 Application Areas of AI in the Banking Industry
Enhanced customer experience
AI in banking encompasses the use of
conversational assistants
, such as chatbots. These are available 24/7 — unlike employees. Over time, customers have become increasingly comfortable with this automated software for solving standard queries.
With the help of natural language processing technology and machine learning (ML) algorithms, chatbots can also offer personalized suggestions to different types of customers. For example, chatbots can separately notify business customers about loan or merchant banking services.
The banking industry has had a colorful past costing investors millions of dollars. Legislation such as the Sarbanes–Oxley Act of 2002 (SOX) lays out hefty penalties for players caught in violation of the regulations. It is therefore in the best interest of banks and financial organizations to automate compliance where possible.
As financial institutions increase their vigilance, fraudsters alter their behavior. Since large sum transactions are flagged for investigation, fraudsters have learned to deal in amounts just under the limit of detection. Without proper analysis, criminal activity can go undetected despite meeting the prescribed requirements. This is one area where artificial intelligence is genuinely superior to humans. Artificial intelligence analyzes large amounts of data and picks out suspicious transactions. Manually analyzing such transactions leads to mistakes. Without an AI fraud detection system in place, it's a field day for criminals to launder money or finance illegal activities.

Portfolio Management
Advances in AI technology are creating machines as intelligent as the human brain. Machine learning algorithms track all a user's activities, also studying the various factors that cause movements in the financial markets.
Traditionally, professionals such as portfolio and wealth managers connected with customers to understand their financial goals and draft a personalized financial plan. These days, AI-based banking applications can suggest financial plans for users based on their goals.
The algorithm takes into consideration all market trends, external factors, and sentiments. The upshot is that banks can now rely on AI technology to recommend portfolio and wealth management solutions.
Tracking market tendency and trading
AI enables banks to process large chunks of data and predict market trends, stocks and currencies. Advanced machine learning techniques help to evaluate market sentiments and suggest investment options.
AI flags up the best time to invest in stocks and warns when there is a risk. This explains why hedge fund managers use AI-based systems. AI also helps to speed up decision-making, thanks to its very high data-processing capacity. AI makes trading convenient and advantageous for both banks and their clients.
Listen to the experts on using AI in Banking at the Worldwide AI Webinar
We have looked at just a few of the many applications of artificial intelligence and machine learning in the banking sector. Overall, AI in banking makes banks more reliable, efficient, customer-friendly, and responsive. However, in deciding to adopt AI-based systems, banks need to be mindful of the risks and challenges that accompany them.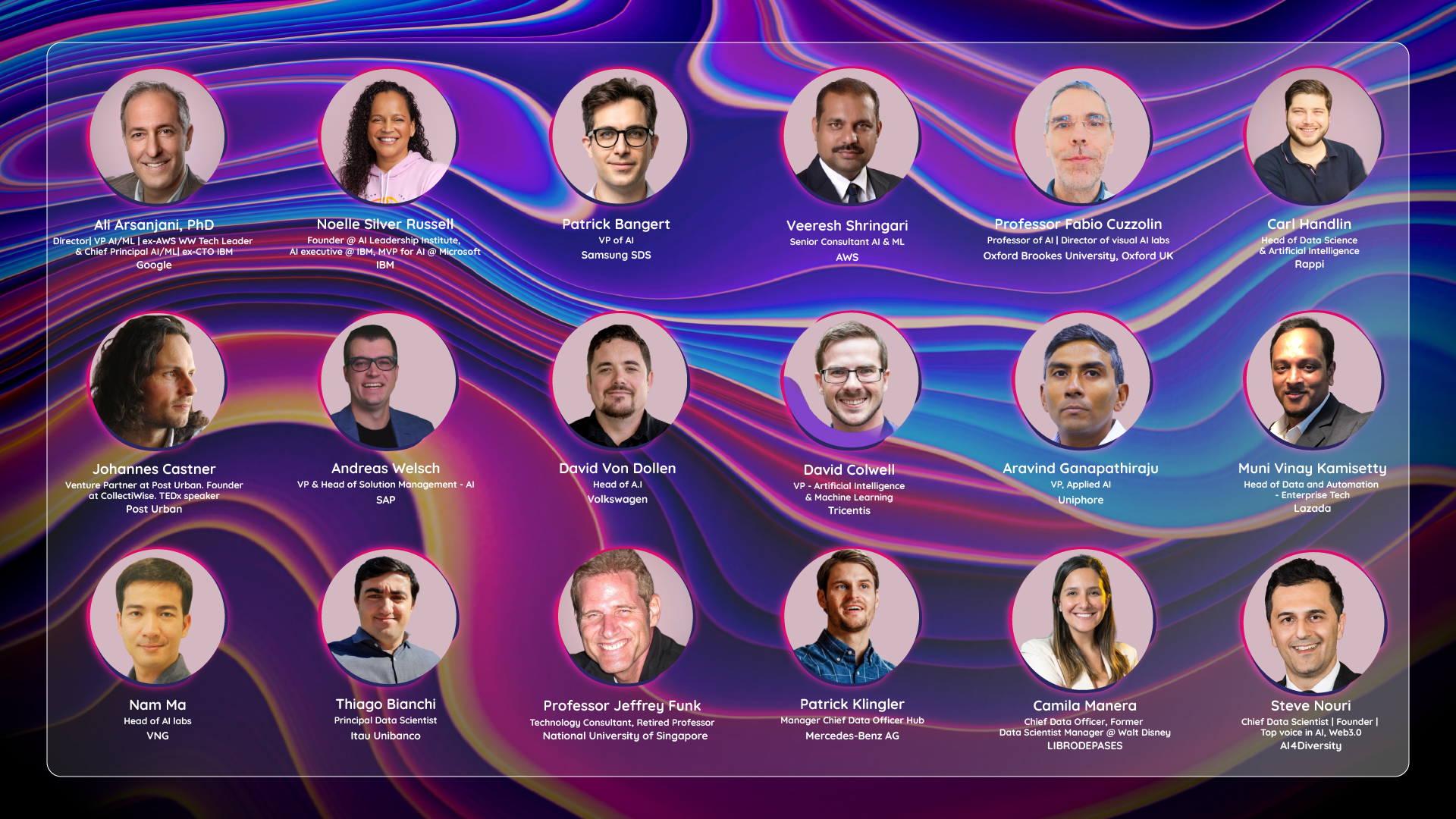 Register at our
Worldwide AI Webinar
to listen to top-industry experts about building and applying AI in banking! This is one of our core topics featured in this event.
Join us at: https://event.wow-ai.com/worldwideAI2022/
🔸 Event details
Time zones: 9:00 AM - 6:00 PM New York Time
Date: 29-30 September 2022
Language: English 
Fee: Free & open to everyone