Artificial intelligence (AI) applications have spread from consumers to businesses, reducing administrative work, increasing productivity, and strengthening development. Manufacturing has become a blue ocean market for AI adoption, with an estimated 1,812 petabytes (PB) of data generated annually.
According to
Deloitte
's survey on AI adoption in manufacturing, 93% of companies believe AI will be a game changer in driving growth and innovation in the sector. The market size of AI in the manufacturing sector is
expected to reach $13.96 billion
, at a CAGR of 38.6% during the forecast period of 2021-2028. 
With the increase in AI implementation in the manufacturing industry, what are some trends you should look out for to be ahead of the game? Let's take a look.
Trend 1: AI is automating factories
Robotics combined with AI can relieve you of highly specialized tasks. Many industrial manufacturers have used smart technology to lower product costs, protect human workers, and increase efficiency.
Manufacturers can use AI to significantly reduce labor costs while improving overall productivity and efficiency at their plants. Among the other applications are:
Automate several complex factory tasks
Detect any anomalies quickly and alert technicians immediately thanks to continuous tracking and monitoring of operations
Create a centralized repository for all operational data and context, making employee transitions much easier.
Reduce the number of resources needed to run a factory
Scale production easily in response to fluctuations in demand and manufacturing strategies
A prominent example of factory automation is
Siemens
. The company has partnered with Google to increase shop floor productivity through the use of computer vision, cloud-based analytics, and AI algorithms.
Fanuc
, a Japanese automation company, also uses AI robotic workers to operate its factories. The robots can manufacture critical components for computer numerical control and motors, run all production floor machinery continuously, and enable continuous monitoring of all operations.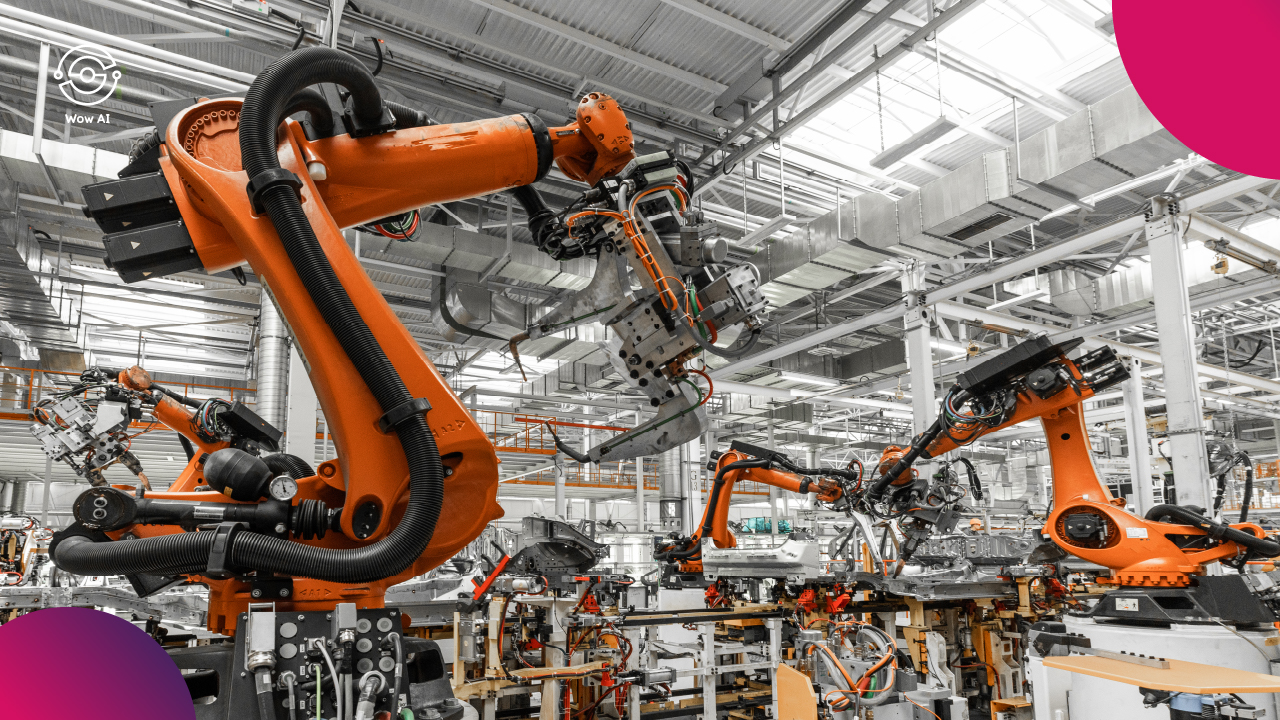 Trend 2: AI for quality assessments
AI is most needed in quality control in the manufacturing industry. Even industrial robots are capable of making mistakes. Although these are much less common than humans, allowing defective products to roll off the assembly line and be shipped to consumers can be costly.
AI and machine learning (ML) combine human intelligence with powerful technologies to bring about revolutionary changes in manufacturing operations.
For example, AI can detect minor flaws in machinery or products that robots may overlook. Products can be analyzed by AI software to detect defects automatically using hardware such as cameras and Internet of Things sensors. The computer can then automatically make decisions about what to do with defective products.
This contributes to the overall product quality and performance of the finished product. This is the primary reason why many manufacturing firms today use AI-powered automation and robust tools to detect flaws in the process or defects in product design. Manufacturers ensure high-quality products with a shorter time to market by conducting extensive quality testing with AI.
The BMW Group uses automated image recognition for quality checks, inspections, and to eliminate pseudo-defects (deviations from target despite no actual faults). As a result, they've achieved high levels of manufacturing precision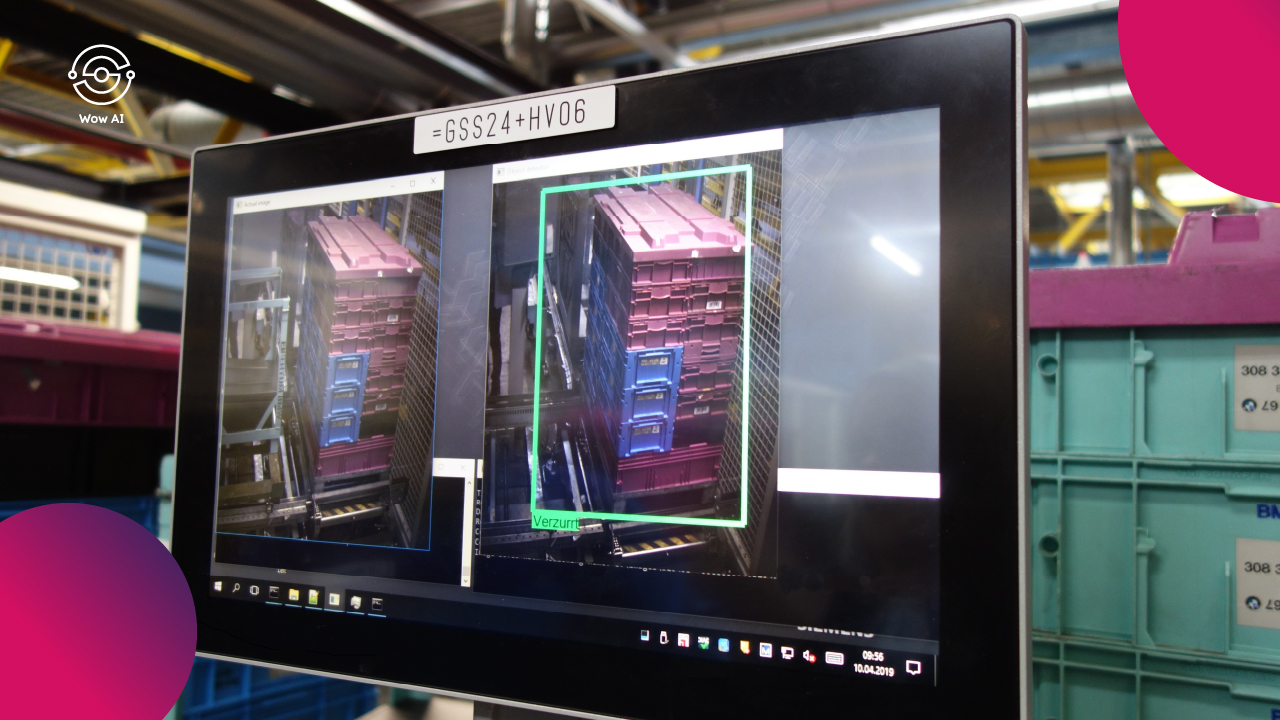 Trend 3: The improvement of natural language processing (NLP) is assisting workers with reporting issues and solving requests
Chatbots powered by NLP is an important AI trend in manufacturing that can improve the efficiency of factory issue reporting and help requests.
This is a branch of artificial intelligence that specializes in simulating natural human conversation. If workers can use devices to communicate with chatbots and report issues, AI can help them file proficient reports more quickly and comprehensively. This increases worker accountability and reduces the workload for both workers and supervisors.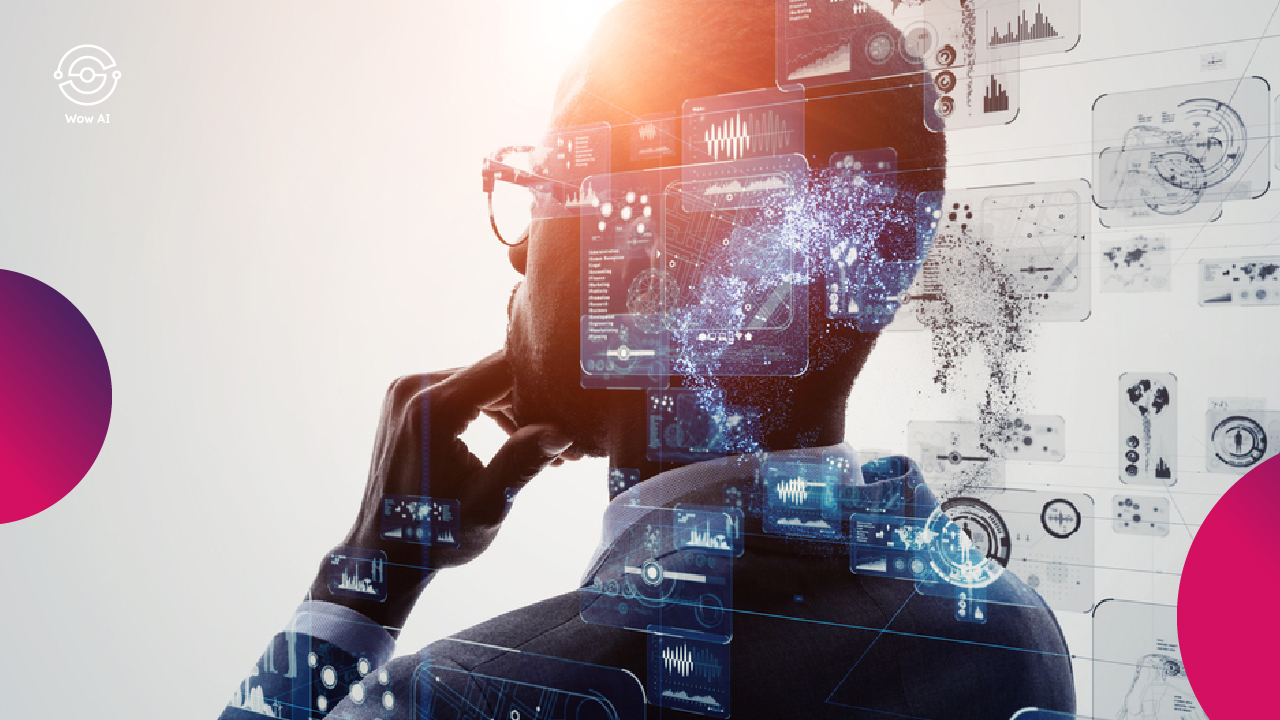 Trend 4: AI/ML and deep learning to improve forecast accuracy
AI in supply chain and logistics has a lot of potential for helping manufacturing companies update forecasts in real-time and make faster decisions. Higher levels of sophistication and sensitivity to disruptions are required in planning and forecasting. Manufacturers are now using ML and deep learning to reduce transactions while increasing capacity. They are increasingly looking to artificial intelligence (AI) to increase the efficiency of pallet preparation and the accuracy of packing time by eliminating scanning.
The French food manufacturer Danone Group is a great instance. By using ML to improve its demand forecast accuracy, Danone has reached: 
20% decrease in forecasting errors
30% decrease in lost sales
50% reduction in demand planners' workload
Another example is Thales SA. They've been using ML to predict preventative maintenance for high-speed rail lines across Europe. Across European transcontinental rail systems, the company collects historical and current data on thousands of sensors, train parts, and the current state of subsystems. It has developed an AI algorithm based on the data to predict potential problems and identify when specific parts need to be replaced, achieving a high level of reliability in the process.
Trend 5: AI helps speed up Sustainable Development Goals (SDGs) achievements
A BCG study shows that using AI can reduce GHG emissions by 2.6 to 5.3 gigatonnes of CO2 and provide $1.3 trillion to $2.6 trillion in value through additional revenues and cost savings. Companies will use AI and analytics to measure their own carbon footprints and find ways to reduce carbon emissions.
AI can help with more than just lowering GHG emissions. Other examples include reducing waste, such as by reducing plastic pollution in the ocean, and developing eco-friendly products and manufacturing methods. Furthermore, manufacturing firms must strike a balance between operational efficiency and the risks to company assets and employees. Companies can use AI and analytics to ensure workers' safety thanks to advancements in video analytics and building management systems.
As implementing AI in manufacturing requires significant investment in terms of time, effort, and resources, as well as upskilling your workforce, staying on top of AI trends and adopting them as soon as possible is critical.
For those who haven't even considered incorporating AI in their manufacturing processes, the time is running out!
What do manufacturing industry experts have to say about AI/ML? Find out for yourself
AI in production/manufacturing is one of the topics that will be discussed in our upcoming Worldwide AI Webinar. Grab this once-in-a-lifetime chance to consult top-tier experts and see how you can expand your business.
Join us at: https://event.wow-ai.com/worldwideAI2022/
🔸 Event details
Time zones: 9:00 AM - 6:00 PM New York Time
Date: 29-30 September 2022
Language: English 
Fee: Free & open to everyone